Why choose HPS?
LPE are the first company in the UK & Ireland to offer HPS (Hybrid Photosynthesis). This novel technology combines elements of both SLA & DLP, to deliver a unique range of benefits that eliminate the trade-offs between the 2 processes. HPS offers the size and surface quality of SLA parts, but with the strength of SLS and the resolution/functional properties of DLP.
Utilising both laser and light-based technologies, HPS achieves near isotropic mechanical properties in all 3 directions. This, combined with its ability to run high viscosity materials, means it opens the door for rapid printing of sizeable parts with injection moulding quality.
This makes the process ideal for fast, low volume production runs, functional prototypes, and tooling aids.
Key benefits:
Material range – HPS can run a wide variety of tough, functional, production-grade materials. LPE will be adding to the HPS material offering throughout 2024.
Resolution and surface quality – Parts have exceptional surface smoothness and feature resolution, removing the need for manual finishing of unsupported surfaces.
Build Size – With a much larger build frame, the HPS machine can produce parts up to 2.5x bigger than DLP.
Request a Quote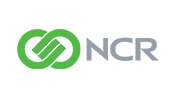 Materials
Ultracur3D® BASF 3280
High Tensile strength
Excellent Stiffness (high tensile modulus)
UL94 flame retardant
HDT +280deg C
Biocompatibility – Cytotoxicity ISO 10993-5
Sterilizable (Steam)
Chemical resistant
EVONIK ST6100
High Tensile Strength
Black
HDT of 120 °C
Good Stiffness
HI TEMP 300-AMB
Production grade amber parts
Ultra-high temperature plastic for use in applications requiring high heat resistance
Heat deflection temperature of over 300 °C at both low and high stress
Translucent material so excellent visualization for parts requiring evaluation of internal features and fluid flow performance
Technical Specification
| | |
| --- | --- |
| Standard lead time: | 3-5 days. If your project is urgent, please let a member of sales team know so that we can investigate if anything can be done to improve the lead time. |
| Minimum feature size: | 0.1mm |
| Layer thickness: | 0.05mm or 0.1mm |
| Tolerances: | General tolerance: +/-0.25mm | Local wall: +/-0.1mm |
| Max part size: | 249x140x495mm |
| Machines: | Axtra3D - Lumia X1 |
Stereolithography (SLA)
Stereolithography High Res. (SLA HR)
Digital Light Processing (DLP)
Selective Laser Sintering (SLS)
Direct Metal Laser Sintering Production (DMLS Pro)
Direct Metal Laser Sintering High Res. (DMLS HR)

Hybrid Photosynthesis (HPS)

Description
High quality precision prints, excellent detail & definition.
Wide range of materials.
SLA prints with ultra fine detail & definition.
Super high resolution for small & complex parts in durable prototype & production materials.
Very tough, high impact and high-temperature resistant. Range of nylon materials.
Metal parts with excellent physical and mechanical properties – full production spec (>99% density).
High resolution metal prints with superior surface finish and ultra-fine detail.
High-definition parts with production-grade functional properties.
Layer Thickness
0.1mm
0.05mm
0.01-0.05mm
0.1-0.15mm
0.03-0.06mm
0.015-0.025mm
0.05-0.1mm
Minimum printable XY features
0.15mm
0.08mm
0.1mm
0.75mm
0.2mm
0.1mm
0.1mm
Minimum printable Z feature
0.5mm
0.5mm
0.3mm
0.5mm
0.06mm
0.03mm
0.3mm
Typical Tolerance
+/- 0.15 Per 100mm
+/- 0.10 Per 100mm
+/- 0.25 Per 100mm
+/- 0.25 Per 100mm
+/- 0.10 Per 100mm
+/- 0.10 Per 100mm
+/- 0.25 Per 100mm
Max Part Size
650 x 750 x 550mm
450 x 450 x 415mm
124x70.2x196mm
320 x 320 x 600mm
250x250x305mm
90x90x90mm
249x140x495mm
Quality of printed Surface Finish
★★★
★★★★
★★★★★
★★
★★
★★★
★★★★★
Lead Times
3-5 days
3-5 days
3-5 Days
3-5 days
5-7 Days
5-7 Days
3-5 days
Price
££
£££
££
£
£££
££££
££
Finishing Options
HPS parts come straight off the machine with production-grade surface finish, and typically require minimum finishing.
---
Standard
Components are sanded to remove support structures and build lines and then bead blasted for an overall smooth finish.
Bead-blasting
Parts can be bead-blasted for an extra smooth surface finish.
Medical grade clean-up
HPS parts can be given an ISO13485 medical grade clean up which means the parts can be used in a surgical environment.
Other paint finishes
HPS parts can come with a range of paint finishes including cosmetic (Pantone/RAL colour matching), matt, satin, spark or gloss.
Applications
HPS is suitable for a range of low volume production and rapid prototyping applications.
Production
High-impact plastic applications
Load-bearing components
Automotive parts
Casings and housings
How does HPS work?
HPS coalesces the energy from both a laser and light projector source, combining elements of SLA and DLP in one harmonised system. While the resin is cured via UV light, a laser simultaneously traces and cures the contours of each layer, solidifying the part's features with extra precision. The Lumia X1 machine also employs Axtra 3D's patented 'TruLayer Technology'. Utilising multiple sensors that sit beneath the printer's membrane, TruLayer ensures rapid detachment of the print layer from the vat, which minimises the pause between each layer and speeds up the printing process.
Request a Quote
Range of services and materials
One stop shop for all your prototyping and production requirements with a full range of in-house services and wide range of materials.
Technical expertise
We are the longest established RP bureau in the UK and Ireland, and we have an experienced team of both engineers and modelmakers.
ISO9001 and ISO13485
quality approved
Quality is at the heart of everything we do and is integrated into all our processes. All our parts are finised to the highest standard every time.
Speed of turnaround
Parts can be turned around in a matter of days.
Free next day delivery service
Our parts can be delivered next day free of charge (within the UK & Ireland).
Personal service
Technical sales team offering a professional, experienced and personal service.