Why Choose Selective Laser Sintering (SLS)?
One of the biggest strengths of the parts produced using the Selective Laser Sintering process is their durability – SLS 3D Printing materials offer both exceptional strength and functionality. Models produced using the selective laser sintering process can withstand rigorous testing and high temperatures (up to 150°C).
Another advantage of the selective laser sintering process is that it can accurately produce complex geometries.
The selective laser sintering process requires very little post production clean-up which means that parts are competitively priced and can be rapidly turned around in a matter of days which facilitates faster design iterations.
The selective laser sintering process is very well suited to low volume production as complicated parts can be produced in large quantities without incurring expensive tooling costs.
Unsure if Selective laser sintering is the right technology for your project?
Request a Quote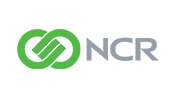 Materials
PA2200
Durable white parts
Biocompatible and certified for contact with foodstuffs
Strong, rigid with good chemical resistance
Suitable for under bonnet applications and snap fits/living hinges
PA3200 GF
Glass reinforced white parts
High rigidity and good elongation at break
Good thermal load ability and especially resistant to wear and tear
This material is commonly used in vehicle engines and molding material for deep drawing tools
PA2210 FR
Flame retardant white parts
At wall thicknesses above 3mm, it meets the required fire protection class UL 94/ V-0
Particularly suitable for production of electric and electronic components and applications in the aerospace and mobility sectors
Alumide
Metallic material which simulates aluminium filled Nylon
High temperature resistance which results in excellent dimensional stability at high temperatures
Suitable for wind tunnel tests, tool inserts, illustrative models and jig manufacture
Technical Specification
| | |
| --- | --- |
| Standard lead time: | 3-5 days. If your project is urgent, please let a member of sales team know so that we can investigate if anything can be done to improve the lead time |
| Minimum feature size: | 0.6mm*/0.7mm** |
| Layer thickness: | 0.1-0.192mm |
| Tolerances: | Expected tolerances for non-dyed parts are +/-0.25 per 100mm. For dyed parts, tolerances can be up to +/-0.35 per 100mm. |
| Max part size: | 320 x 320 x 600mm*/190 x 240 x 320mm** |
| Machines: | EOS P390 | Formiga P100 | EOS P396 |
* PA2200 ** PA3200 GF/PA2210 FR/Alumide
Please note figures provided above are expected tolerances, we cannot guarantee part tolerance. Stresses during the build and other geometry considerations may cause deviation in tolerances and flatness. Part designs with thicker geometries, flat or broad parts, and parts with uneven wall thicknesses may be prone to significant deviations or warp.
Stereolithography (SLA)
Stereolithography High Res. (SLA HR)
Digital Light Processing (DLP)

Selective Laser Sintering (SLS)

Direct Metal Laser Sintering Production (DMLS Pro)
Direct Metal Laser Sintering High Res. (DMLS HR)
Hybrid Photosynthesis (HPS)
Description
High quality precision prints, excellent detail & definition.
Wide range of materials.
SLA prints with ultra fine detail & definition.
Super high resolution for small & complex parts in durable prototype & production materials.
Very tough, high impact and high-temperature resistant. Range of nylon materials.
Metal parts with excellent physical and mechanical properties – full production spec (>99% density).
High resolution metal prints with superior surface finish and ultra-fine detail.
High-definition parts with production grade functional properties.
Layer Thickness
0.1mm
0.05mm
0.01-0.05mm
0.1-0.15mm
0.03-0.06mm
0.015-0.025mm
0.05-0.1mm
Minimum printable XY features
0.15mm
0.08mm
0.1mm
0.75mm
0.2mm
0.1mm
0.1mm
Minimum printable Z feature
0.5mm
0.5mm
0.3mm
0.5mm
0.06mm
0.03mm
0.3mm
Typical Tolerance
+/- 0.15 Per 100mm
+/- 0.10 Per 100mm
+/- 0.25 Per 100mm
+/- 0.25 Per 100mm
+/- 0.10 Per 100mm
+/- 0.10 Per 100mm
+/- 0.25 Per 100mm
Max Part Size
650 x 750 x 550mm
450 x 450 x 415mm
124x70.2x196mm
320 x 320 x 600mm
250x250x305mm
90x90x90mm
249x140x495mm
Quality of printed Surface Finish
★★★
★★★★
★★★★★
★★
★★
★★★
★★★★★
Lead Times
3-5 days
3-5 days
3-5 Days
3-5 days
5-7 Days
5-7 Days
3-5 days
Price
££
£££
££
£
£££
££££
££
Finishing Options
LPE has a team of experienced in-house traditional model makers and a full spray-painting booth allowing us to offer our customers a range of finishing and painting options.
---
Standard
Components produced using the Selective Laser Sintering process are supplied with minimal post production clean up as standard and have a texture similar to very fine sandpaper.
Water Sealed
SLS parts can be impregnated with a waterproof layer.
Colour Dyed
It is possible to dye SLS parts in a range of colours.
Other paint finishes
It is possible to give SLS parts a range of paint finishes including cosmetic (Pantone/RAL colour matching), matt, satin, spark or gloss.
DyeMansion (Automated Finishing)
Applications
Selective Laser Sintering is suitable for low volume production and one-off prototypes.
Prototyping
Temperature Testing
Early Concept Models
Functional Models
Production
Under bonnet applications
Snap fits/living hinges
Short production runs
How does SLS work?
First developed and patented in the mid 1980s, the Selective Laser Sintering process involves the creation by additive layer technology of physical models using a carbon dioxide laser on a bed of powdered material. As the powder is self supporting, no support structures are necessary.
Request a Quote
Production with SLS
We offer a complete contract manufacturing service and qualification route that complies with ISO9001 and ISO13485 standards. With our QMS quality management system we can manufacture repeatable and reliable plastic parts.
As part of our production manufacturing process we can offer:
Process control documents (PCD) – FAIs & COCs
Dimensional reports
Mechanical Testing
Biocompatible and food-safe nylon material option (PA2200)
Production-grade surface finishing and custom colour matching (DyeMansion)
Range of services and materials
One stop shop for all your prototyping and production requirements with a full range of in-house services and wide range of materials.
Speed of turnaround
Parts can be turned around in a matter of days.
ISO9001 and ISO13485
quality approved
Quality is at the heart of everything we do and is integrated into all our processes. All our parts are finised to the highest standard every time.
Speed of turnaround
Parts can be turned around in a matter of days.
Free next day delivery
Our parts can be delivered next day free of charge (within the UK & Ireland).
Personal service
Technical sales team offering a professional, experienced and personal service.